Through the Smart Wall, SwissPay intends to reconcile media users with paid content by offering them a simple way to pay for single articles.
SwissPay is the inventor of the Smart Wall. The Smart Wall is meant to offer the news publishers an optimized solution to monetize their contents: contents paid for through mobile phone operators or through advertising exposure.
The Smart Wall allows publishers to sell articles by the unit, on their website or their mobile applications. The Smart Wall technology is based on the Machine Learning concept, behavioral analysis and the reading context in order to instantly select the best suited advertising and the proper price for the article.
The conversion rates observed on the Smart Wall are from 50 to 100 times higher than those observed on usual paywalls. And the revenue for 1000 pages up to 50 times higher than any other advertisement device or other payment methods.
CONTACT POINT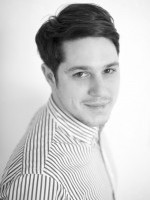 Marc Lamarche, CEO and Co-Founder, SwissPay.ch SA
LinkedIn: Marc Lamarche
Web: swisspay.ch