AI Element is pioneering an AI-First world by turning the world's most important AI research into transformative business applications.
Speed to market is critical and our AIaaS offering allows enterprises to quickly deploy AI capabilities without the difficulty and delay of trying to build an internal AI team.
Our growing offer of AI products and solutions allows us to deliver a wide-range of quick-wins for organizations. Whether you're looking for recommendation systems, natural language understanding or predictive industrial maintenance solutions, to name a few, our portfolio of AI solutions is unparalleled in scope.
AI Element also offers educational workshops for the C-suite to answer what AI means for your industry. If you're ready to take the next step, get in touch to start building your strategic AI roadmap.
CONTACT POINT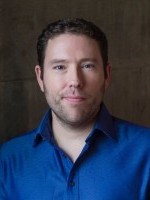 Jean-François Gagné, CEO, AI Element
LinkedIn: Jean-François Gagné
Web: Elementai.com
Tags:
AI