The Buzzard is the world's first platform that allows people to better perceive the full range of political debates on various topics in Europe.
The team has set itself the goal of becoming the largest platform for political perspectives in Europe. It is their vision that people across the continent will be able to perceive the full range of political debates better and become more free and independent in informing themselves about politics. Through The Buzzard, they address the issue that according to them the internet was not meant to lead people to disappear into their separate filter bubbles.
The project is currently in the open beta test phase, which means the website presents only the very first version of the online platform at this stage.In the coming months, the team of The Buzzard will publish updates and towards the end of 2017 they are planning to launch the first app on the market.
The Buzzard is supported by Media Lab Bayern.
CONTACT POINT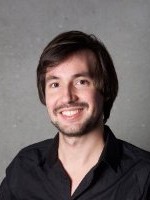 Dario Nassal, Journalist and Business Manager, The Buzzard
LinkedIn: Dario Nassal
Web: https://thebuzzard.org/