Rolf Dyrnes Svendsen
Chairman of the Advisory Board | Norway
Rolf Dyrnes Svendsen is Chairman of the Advisory Board of the Global Alliance for Media Innovation (GAMI) founded in January 2015 by WAN-IFRA, the World Association of Newspaper and News Publishers. He is Editor of Adresseavisen, Norway's fifth largest news- and advertising mediahouse. With ten additonal local newspapers situated in the mid-Norway, Adresseavisen is by far the largest compamy and the digital powerhouse of Polaris Media Group. Rolf is also Editor/director at the Polaris Media Lab. The Medialab, located in Trondheim, is supporting more than 30 newspapers in the Polaris Media Group, providing software development and maintainence for editorial and commercial purposes. The Medialab works closely with Schibsted's digital development units with co-location of development teams at Schibsted Tech Polska's Krakow operations. Rolf is also Chairman of the board of NxtMedia since 2011. Nxtmedia is an innovation cluster for the media industry in Middle Norway including newspapers, broadcast and web industry, universities and media software industry aiming to promote innovation and future media technology. Leading companies member of NxtMedia include Polaris Media, Norwegian University of Science and Technology, MKTMedia in swedish Stampen Group, Norwegian Media Businesses' Association (MBL) and New Media Network.
Simon Delaere
Belgium
Simon Delaere is a project leader at iMinds-SMIT, the Centre for Studies on Media, Information and Telecommunications at the Vrije Universiteit Brussel. He holds Master degrees in Communication Sciences (VUB, 2002) and Communications Policy (University of Westminster, 2003) and joined iMinds in 2004. His research focus is on policy and regulatory issues surrounding media and ICT on the one hand, and business models for new communications technologies and services on the other. Simon has been and is involved in numerous projects on these topics, including iMinds ICON, IWT SBO, FP6, FP7, FI-PPP and H2020 projects. Between 2013 and 2015, he was coordinator of SPECIFI, an EU CIP project on Creative Industries that combines NGA and IoT infrastructures and platforms for setting up an European Creative Ring of Smart Cities and Regions. Within SMIT, Simon is Unit Leader Future Internet in the Business Research Unit, and responsible for the Digital Cultures thematic domain within the centre. He is also Chairman of the Flemish Media Council, a high level Advisory body to the Flemish Government, and is the representative of iMinds within NEM.
Greg Doufas
Canada
Greg Doufas is the Chief Digital Officer at the Globe and Mail, Canada's national newspaper. He has spent his career building and leading high performance software and analytics teams – turning ideas and data science into products and meaningful experiences.
Before joining The Globe and Mail, Greg spent most of his career leading analytics teams at Rogers Communications and Research in Motion (Blackberry) where he was the Global Director of Advanced Analytics. He also has provided professional services in the areas of advanced data analytics and related advisory boards. Under Greg's leadership his teams have been accredited with numerous patent filings in the areas of pattern recognition, machine learning and mobile advertising. Greg resides in Toronto, Canada
Yoel Esteron
Israel
Yoel Esteron is the founder and publisher at Calcalist, Israel's leading business newspaper (Est. 2008). In recent years Calcalist has been also leader in national conferences, among them the prestigious "Israel forecasts" and the innovative start-ups competitions.
For 10 years, 1994 to 2004, he served as Managing Editor at Haaretz. In the years 2005-2007 he served as Managing Editor at Yedioth Ahronoth, the largest circulation newspaper in Israel.
Nicolas Henchoz
Switzerland
Nicolas Henchoz is the Founder and Director of the EPFL+ECAL Lab in Switzerland. The EPFL+ECAL Lab is a unit of the EPFL (Ecole polytechnique fédérale de Lausanne) in cooperation with ECAL (University of art and design Lausanne). Its mission is to foster innovation at the crossroads between technology, design and architecture.
The Lab bases its activities along three axes: giving new meaning to technologies developed in the scientific labs, fuelling innovation by widening the scope of designers' work and forming new links between research and applications for society.
Helene Juhola
Finland
Ms. Helene Juhola is the Secretary General of Media Industry Research Foundation of Finland. The Foundation contributes to the competitiveness of printed and electronic media as well as closely related activities by supporting research, development and innovation activities, competence development and understanding of customer and user needs. The Foundation funds research projects and the publication of their results, organizes calls for applications on varying research themes and hosts the biennial Think INK innovation competition. Helene has been one of the key persons in the Finnish Next Media Programme (2010 – 2014) and a member of the WAN-IFRA GAMI advisory board since 2015. She is also a member of the board of Digile Oy – a company developing the tools required by the Internet economy. Ms. Juhola holds a M. Sc. Tech. degree from the Technical University of Helsinki. She was earlier engaged at the Federation of the Finnish Media Industry as the Director R&D until 2015, at VTT as the Research Manager of Media Research Field until 2004. She is also a former president of Iarigai (Print and Media Research) from the year 2003 to 2011.
Eduardo Campos Pellanda
Brazil
Prof. Eduardo Campos Pellanda, is a Graduate in Advertising at PUCRS (Pontifícia Universidade Católica do Rio Grande do Sul) in Porto Alegre, Brazil. He holds a Master and PhD in Media Communication at PUCRS and is a visiting Scholar at MIT-MEL, USA.
He is Professor of Media Communication at PUCRS Famecos, a Member of the Graduate Program at Famecos PUCRS and Director of the research laboratory UBILAB which studies how mobile internet, sensors and new hardwares impact the way we get informed and socialize.
Andrew Perkis
Norway
Andrew Perkis holds a chair within Media Technology at NTNU. His current research focus is within Immersive Media Technology Experiences with a special focus on sensor based digital storytelling. The use cases are within the media value chain in a variety of applications and change management, business modeling for the media sector and Digital Storytelling and digital storytelling tools. http://www.iet-multimedialabs.org/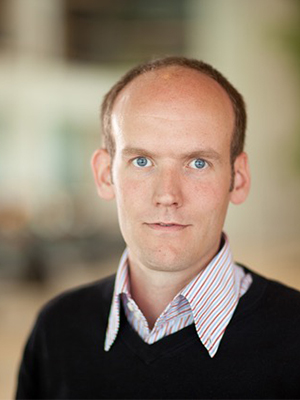 Kim Svendsen
Denmark
Kim Svendsen is the Director of the Stibo Accelerator, an initiative launched in 2014 to support talented young students and relevant startup companies and connecting them with research project parthers, industry insight and mentors from the vast Stibo network. Stibo is the sole owner of news industry technology solution providers CCI Europe and Escenic with customers all across the globe. Kim has worked on the technology side of the news industry for 13 years, recently as Vice President Marketing for CCI.
Denis Teyssou
France
Denis Teyssou is the editorial manager of Agence France-Presse (AFP) Medialab, a team dedicated to Research and Development and innovation projects. Being a journalist and an open source geek, Denis has led AFP's participation in three European funded projects, two FP7 (Papyrus, GLOCAL), and a running innovation action Horizon2020 InVID, on user-generated video content verification. He has also led for AFP seven French funded R&D projects : five from the National Research Agency (RMM2, EDyLex, OTMedia, ChronoLines and the running ASRAEL) and two from the French government fund FUI (SCRIBO, SAMAR).