The most advanced financial news platform on the market powered by real-time data, Norkon Pulse turns publishers' financial market pages into a new source of digital revenue.
In the wake of decreasing advertising revenue, increasing competition, and the shift from print to digital, Pulse provides the next generation of financial news coverage by allowing publishers to merge journalistic content with streaming real-time stock data to grow their digital subscription revenue.
The platform offers a complete suite of tools for readers to follow, explore, analyze and monitor the financial markets that have been created to be both intuitive and inclusive of all levels of investors and readers. Additionally, the platform also allows news desks and journalists to provide a continuous feed of live news of what's happening in the markets which is automatically tagged to the related stocks, indices, and instruments to create the ultimate source of financial news for readers.
Pulse was designed and built from the ground up in close collaboration with Norway's largest financial news paper, Dagens Næringsliv, and allows for complete adaptation to any newspapers reader market in terms of stock data in include, paywall configuration, and structuring of live news feed (either external or internal).
This allows publishers to create a financial news platform which is completely integrated with their overall website, subscription strategy, and brand. This customization allows the platform to become a natural extension of the newspapers digital presence, something which today's stand-alone, static, and often disparate market solutions does not support.
White labeled as DN Investor, Dagens Næringsliv have since their launch of Pulse seen double-digit % grow in subscribers per month, and non-cannibalized growth in pageviews.
Watch the video below to see an example of how Pulse can be implemented:
CONTACT POINT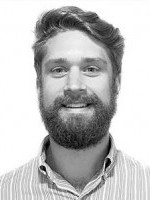 Christoffer Birch-Jensen, Business Development Director, Norkon Computing Systems
LinkedIn: Christoffer Birch-Jensen
Web: https://www.norkon.net/