In response to the growing attention for the fake news problem, InVID released a free browser plug-in to help journalists verify images and videos and debunk fake video news.
The plugin is available for Chrome and Firefox and will be maintained, refined and enhanced until the end of the project in late 2018 The plugin code has been provided in open source under a MIT license. Making the tool as widely available as possible allows them to get feedback from users, so they can continue to improve it.
By pasting a URL to a YouTube or Facebook video into the tool, the user can analyse its origins, including when it was uploaded, the locations featured and thumbnails retrieved from different search engines. Various options make closer inspection of the video possible, such as a magnifier and a reverse image search on several search engines.
The InVID team is currently also working on a platform which helps users discover newsworthy videos, and a web application that helps verify those videos.
InVID is an innovation action funded by the European Horizon 2020 programme.
CONTACT POINT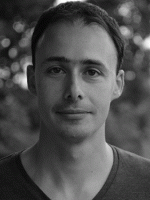 Dr. Vasileios Mezaris, Information Technologies Institute (ITI), Project Coordinator
LinkedIn: Vasileios Mezaris
Web: http://www.invid-project.eu/