GAMI partnered with the World Virtual Reality Forum (WVRF), an association based in Geneva, to organise a special VR Journalism Masterclass during the 3 days of their 2017 Annual Summit that took place in Crans Montana, 11 – 14 May.
This Masterclass was a 3 way collaboration that included WVRF, WAN-IFRA and The Journalism School at the University of Neuchâtel (also GAMI partners). We hand picked the following 9 journalists to participate:
Nicolas Becquet, L'Echo / Mediafin, Belgium

Nathan Griffiths, Interactive Editor, Associated Press, USA

David Huc, Iconographe, réalisateur video,

Bilan Magazine, Switzerland

Federico Jordan, journalist – artist, Vanguardia, Mexico

Bernard Monasterolo, Head of Multimedia and « Grands formats », Le Monde, France

Wayua Muli, Editor, Nation Media Group, Kenya

Bayron Schwyn, Journalist, University of Neuchâtel, Switzerland

Nathaly Tschanz, Head of Digital Content, Augmented Reality Specialist, Axel Springer Schweiz, Switzerland

Staale Wattø, Photo Journalist, Sunnmørsposten, Norway
They were divided into 3 teams in order to each create a 360° journalistic production to present on the main stage on the last day of the conference. Just click on the pictures below to see the productions with Facebook 360.
Mountain Bike: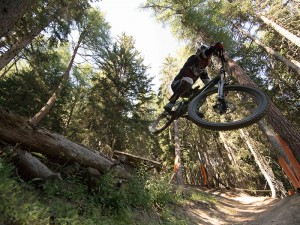 Les Bisses du Torrent Neuf: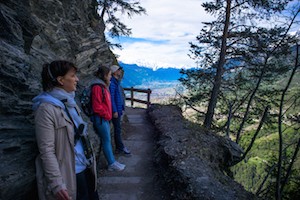 World VR Forum: