This design and innovation studio is committed to creating things people want.
Thomas Buchanan is a creative agency, and has worked on a number of news media projects over the last few years. They're an agile, collaborative team made up of specialists form different disciplines with a common desire to create great experiences.
They have been working with the Media Innovation Studio at UCLan (one of GAMI's partners) on various media-related projects, such as the DNI-funded NewsThings project.
CONTACT POINT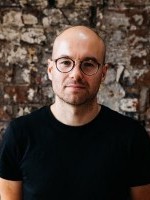 Tom Metcalfe, Founder and Creative Director Thomas Buchanan
LinkedIn: Tom Metcalfe
Web: http://www.thomasbuchanan.uk