With the ContentConverter system, you can convert your content into the digital formats that you require.
ContentConverter provides you with the technology that you need to convert, manage and distribute content and apps for mobile devices and browsers for the optimum reading experience.
"Making content mobile" – What does this mean for publishers and readers?
Whether it's with mobile apps or via the web reader, text-based, via a news feed or syndicated: with the ContentConverter system, you can inspire more readers with a modern reading experience. Our technology helps you increase digital revenue and publish cost-effectively. We use innovations to support you in digitally transforming your business and implement your digital strategy quickly.
Digital publications are increasingly important among many publishing houses and corporate publishers. Yet transferring content to digital channels presents a significant challenge. Converting and transferring data poses many technical and organisational questions, in addition to the editorial work required. The ContentConverter system helps you find the solutions that you need.
Use the ContentConverter Adapter to quickly and easily convert your finished InDesignpublications into different formats (e.g. HTML, ePub or XML) for the digital channels used by your readers. Benefit from short conversion times thanks to our unique workflow, without having to resort to copy & paste. Provide your readers with access to your digital issues in a quick and reliable way.
CONTACT POINT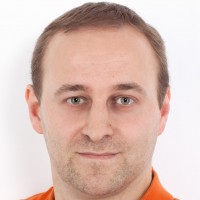 Jens Deward, Managing Director, YourFundi GmbH & Co. KG
LinkedIn: Jens Deward
Web: http://contentconverter.de