Use INJECT for 3 to 5 minutes to find original angles for your story and start building your article instantly through the integration in your text editor.

INJECT proposes an inspiration tool that goes beyond conventional search engines. It helps journalists quickly find unexpected angles for stories and allows them to start building articles instantly, without the need to switch between documents or browser tabs. The goal is to enhance the creativity and productivity of journalists in a digital world, so they can continue to perform their crucial role in open societies.
Exploring the ways in which technology can support journalists' work, INJECT uses creativity techniques based on Natural Language Processing (NLP). The toolkit includes a creative search engine that reporters can use to search relevant databases for new angles, and to investigate further and deeper into the background of the stories they are working on.
INJECT also scans texts for keywords and automatically links them to additional information in the form of interactive fact cards. In order to make it easy for journalists to integrate the toolkit into their work practices, the software will be built directly into content management systems already in use in the different newsrooms. The tool already runs on GoogleDocs, WordPress, as a TinyMCE plugin, and as a standalone web application.
While data engineers have been developing tools that are based on language recognition for almost 15 years, media companies have not yet taken full advantage of the possibilities this technology offers. INJECT aims to change this by creating an inspiration tool for journalists in a close collaboration between media organisations, scholars, and developers.
INJECT is an innovation action funded by the European Horizon 2020 programme. WAN-IFRA's Global Alliance for Media Innovation is one of the 14 partners in this project.
CONTACT POINT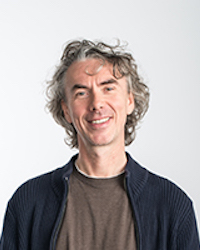 Neil Maiden, Project Coordinator INJECT, City, University of London
Web: http://injectproject.eu/
Twitter: @NeilMaiden
Tags:
digital creativity
natural language processing
search
tools