Time Inc UK Innovation Lab: accelerated product development
Time Inc. UK's Innovation Lab seeks to tap into user and audience insights to move product development into new print or digital spaces and explore evolving audience requirements. With a core team of three people, but with the ability to pull in additional skills and resource based on need, it does this at speed – employing an agile method to build, test and integrate market-tested products into the organisation.
— The Time Inc Lab closed down since we talked to them in 2016 —
Established 18 months ago, the Lab was given a mandate to create new digital products that complement some of the company's magazine brands – such as NME. The Lab's prototyping and build process has built on existing rapid build models – such as Lean development – and has resulted in a range of new products that offer unique market entrants, or present existing brands with new digital opportunities.
Richard Giddings, head of new product development at the Innovation Lab, explains: "The motivation behind starting the Lab was to develop a process that would allow us to rapidly bring to market new organic launches."
To help drive rapid and disruptive innovation, the Lab was set up outside existing editorial and technical structures. It's remit was to develop a startup methodology and independently-generated products, but to still visibly operate within Time Inc. UK and have a concrete process for connecting to it when delivering products.
Innovation methods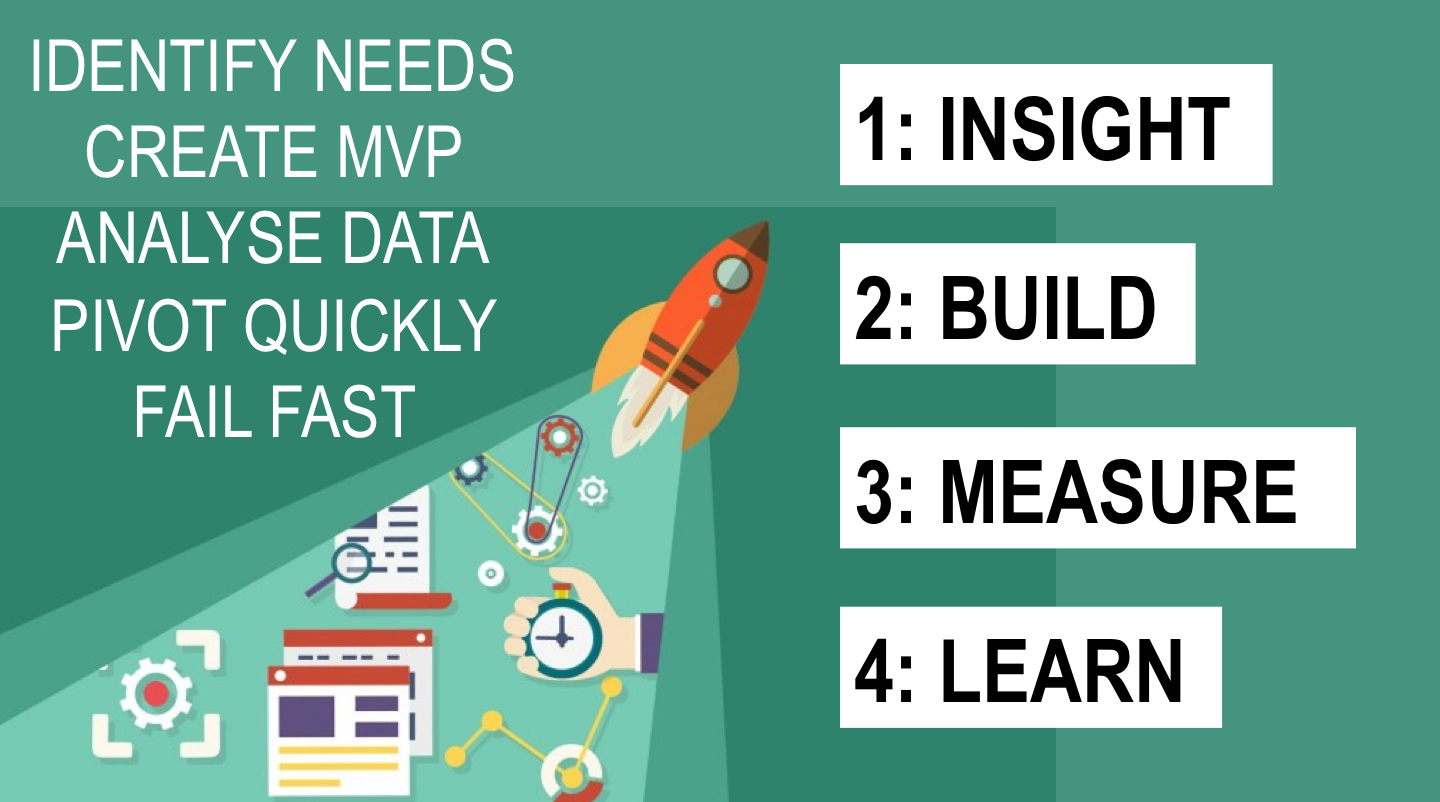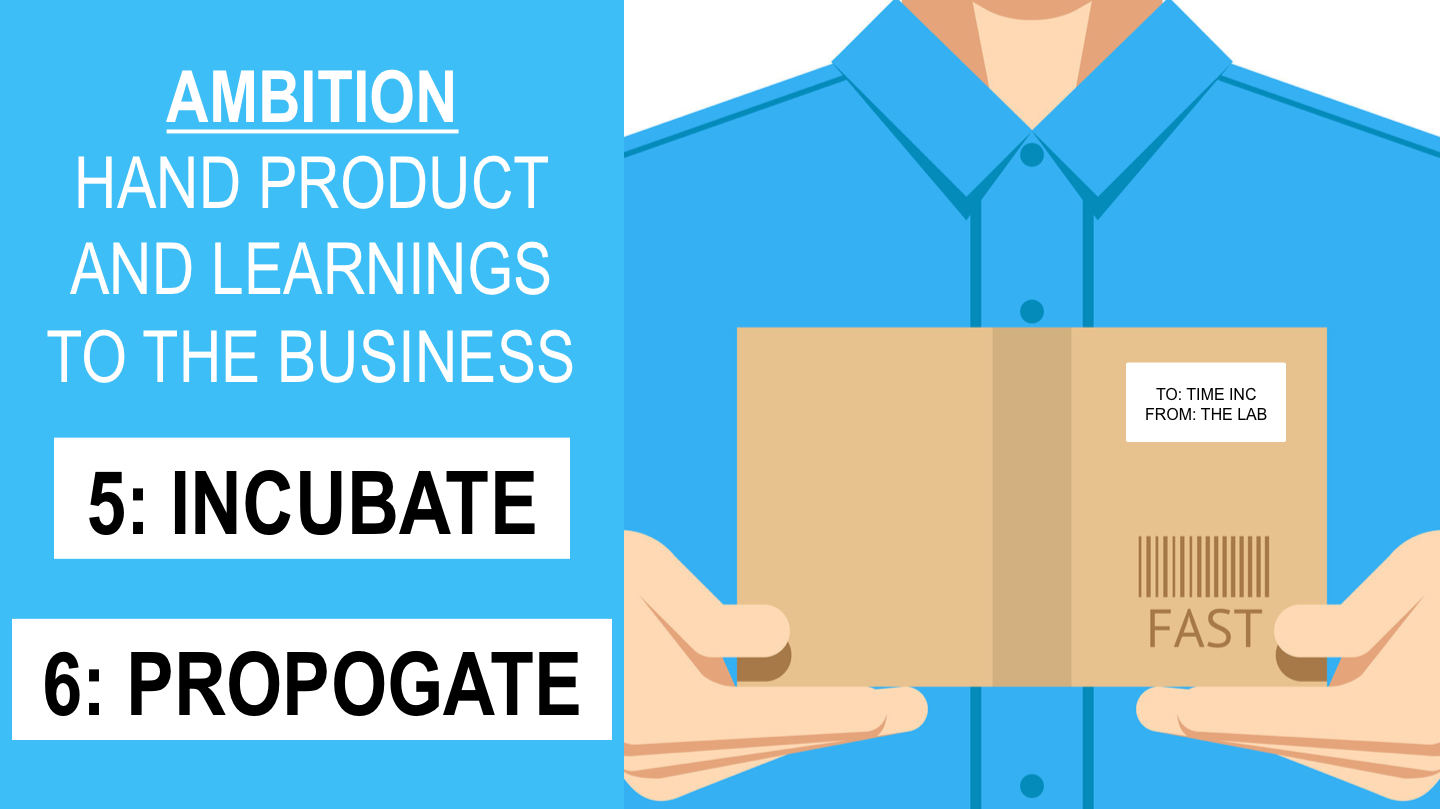 The Lab has evolved a specific development process that Giddings suggests stand apart from traditional product development and evolves existing approaches to incubation or rapid prototyping. Borrowing from Eric Ries' Lean method, which supports rapid development via its 'learn, build and measure' iterative cycle, and Google Design Sprints' short process of 'understand, define, diverge, design, prototype and validate', which places insights and measurable learning at the centre of the
"We're not a start-up incubator – this is an important point of difference, we're very much an accelerated delivery team. The Lean process is excellent for us to deliver products, deliver technical change and deliver a platform, but the design sprint process gets us to the prototype and the nub of consumer need very quickly."
Speed and concrete data underpin Time Inc. UK's Innovation Lab's approach. It's phases are
Insight > Build > Measure > Learn > Incubate > Propagate
Insights – This is the starting point. Audience data and market insights are essential to the process of generating what users need. Workshops and focus groups add to the datasets, and begin generate product concepts. The result is a product concept hypothesis
Build – Following the generation of insights and creation of a hypothesis, the next stage of the process is to create a minimum viable product. These two elements can take anywhere between two days and two weeks, but no longer.
"The build process could be as simple as a social marketing campaign, an email campaign, or building a throwaway website landing page. Basically, whatever it takes to prove a hypothesis based on intelligence. Everything we do, we measure. So whilst we're testing, we have very clear KPIs defined about what positive and negative tests look like," Giddings continues.
Measure – Following the build, the process moves into a phase based around learning and validating the concept against these KPIs.
Learn – Moving into a reflective phase, this is where the Lab analyse the product performance against the initially identified potential. "If something's failing, kill it and move on, if it's working evolve that product," Giddings explains. If it's successful, the product continues to remain within the Lab in an incubation stage.
Incubate – "If we've proven a hypothesis during the insight, build, measure and learn phase, we will pull together a business plan based on short and medium-term financials: so growth and potential commercial value, and we will 'pitch' for investment within the UK executive team." If the answer is yes, the product will remain in the Lab for between three and six months.
Giddings also feels that the operation of this phase is unique to Time Inc. UK
"We generate commercial (revenue) and growth targets. We are essentially building the bedrock of a fully-fledged product that we hand back to the business within an aggressive timescale."
Most people would hand a product over at incubation stage, so for us to manage that element is a very different way of working," he adds.
If the concept continues to operate successfully, the digital offering will enter 'propagation'.
Propagation – This is a new phase, the ambition for which is to eventually see the products the Lab has launched handed back to the business alongside growth plans, audience personas, resource and staffing requirements, a three-year plan for revenue generation and content briefs and analytics report. The business then takes control.
Products
This approach has resulted a number of new digital products – some independent of the legacy business, but others wrap around existing offerings "From a build perspective, due the resource required, we only build what we need."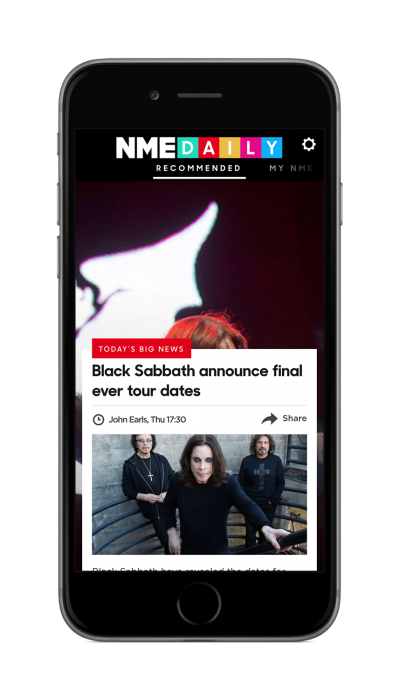 NME Daily – Based on consumer insights that pointed towards short form and daily music news and info, the app is a free product. However, the analytics and data is something of real interest to the Lab. Using Facebook registration, the connects with Spotify and harnesses individuals and their network's data. Giddings explains that as a result of this "we can start to get real time listening habits, which, instead of being an authoritative voice to broadcast, we can listen to what the audience wants and start creating content around this. All of those things go back to the needs the audience gave us."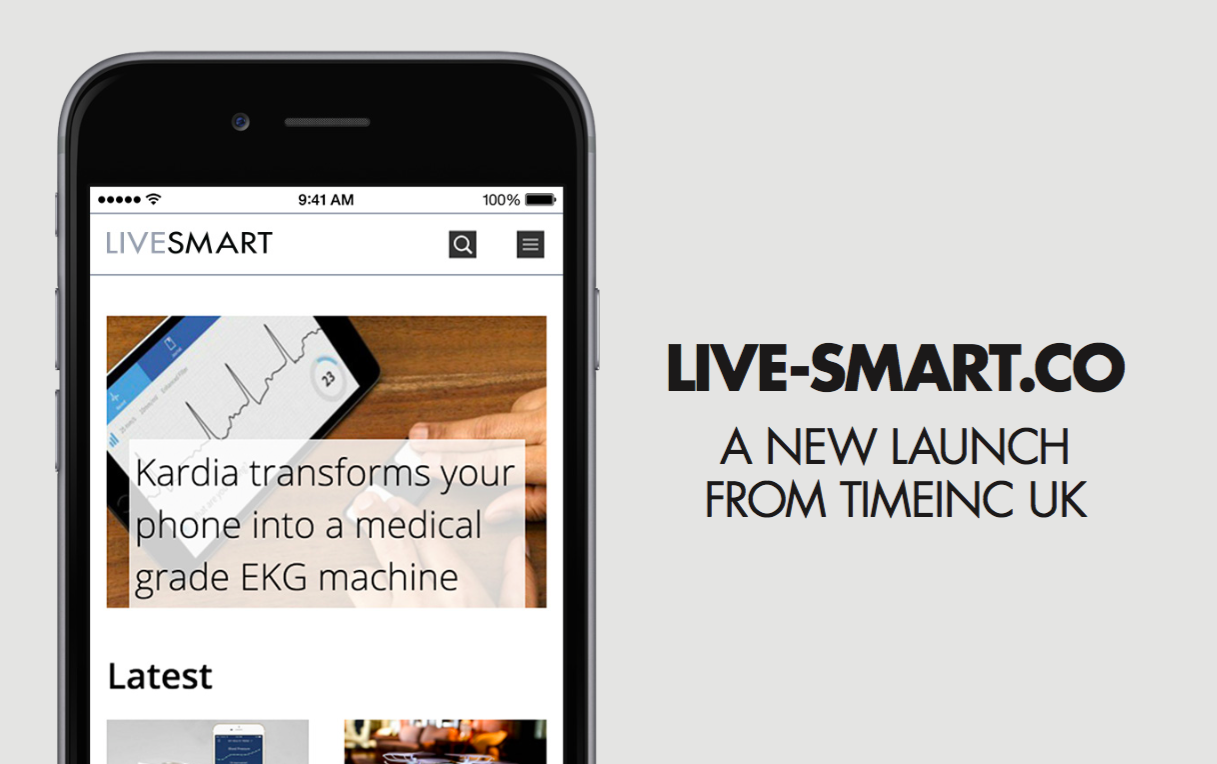 Live-Smart.co – A commissioned yougov poll disicered that although 84% of people had heard of smart tech, around 40% didn't know what it was. This mapped against a potential business opportuntity for the Lab as smart tech and Internet of Things devices are predicted to be a huge growth market over the next five to ten years. This site offers Smart tech news and information but in an accessible and relevant way. Headlines include 'Your standing desk is missing this giant DIY hamster wheel', 'FenSens add-on parking sensor saves you from parking bumps', 'This Home Patrolling Robot is like a cyber guard dog you can control from afar'.
Lab people
The rapid nature of development and multiplatform development requires the core team to have a wide-array of skills – Giddings is often referred to as a Swiss Army Knife. The Innovation Lab also pulls in skills as and when needed on a product-by-product basis. This also leads onto a number of key challenges the Lab faces.
'It's about finding the right resource to work in a lab," Giddings explains.
"People see it as a really cool and really sexy part of the business, but actually, it's really hard work. You need to be constantly learning and keeping your eye on new things, both from an external perspective – so new tech and markets – and in having your ear to the ground and knowing exactly where the business is going."
Nevertheless, despite the challenges, he's excited about the future of the Lab and the wider digital publishing sector.
"The web is such an amazing place – there are so many things that you can build with little or no coding knowledge that allow you to text products very very quickly that look brilliant…"
CONTACT POINT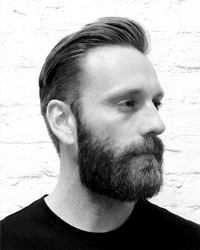 Rich Giddings, head of product development, Time Inc UK Innovation Lab
Web: timeincuk.com
Twitter: @timeincuk
Tags:
design sprint
insights
lean development
prototypes
rapid product development
UK