NYC Media Lab: a public-private partnership for innovation
NYC Media Lab unites New York City-based companies, researchers and students to drive digital media development by creating an 'open innovation ecosystem'. It employs a range of methods to foster and facilitate this innovation, but its core is to assist higher education and digital media and communications organisations to engage and collaborate.
Established in 2010 by the New York City Economic Development Corporation, Columbia University and New York University, and with a core staff of three, the Lab acts as the hub of a consortium now combining knowledge seven universities and 18 media, telecoms or start-up companies. Collaborators and partners include Bloomberg, Audible, ESPN, Hearst and AP.
The Lab attracts funding from a range of sources spanning private and public money – for example, it can charge media companies between $50,000 and $250,000 to work on projects and connect them with skills and expertise from their community and network. It currently operates across four key areas.
Data science and media
Virtual and augmented reality
Internet of Things and Media
Design and User Experience
Justin Hendrix, executive director of the Lab, explains the nature of the applied research and development, and rationale for how the partners come together.
"We work with faculty and students on the campuses across a range of disciplines that touch media and communications… typically on projects of the inner section of the interests of technologies, product or innovation people in the companies."
Hendrix says that a uniting element behind these collaborations is a "shared curiosity", adding that "sometimes that's around disciplines like the data sciences, sometimes it's around, you know, augmented and virtual reality, sometimes it's around user experience and UI, sometimes it's around some other discipline".
Our projects are with students who are in design and technology programs, or who are in engineering programs that specifically touch media. The range of disciplines is pretty extraordinary
"Whatever a media company could be curious about with regard emerging technologies we can go out and find a partner on New York City's campuses to help them explore that idea."
Innovation methodologies
"We don't have a single methodology", Hendrix explains. "When we are working with an engineering school it's different than with a design school."
This is due to the wide range of interest areas, research and development challenges, and the skills within the network. The Lab bases each collaboration around those involved, and the goals of the project.
As a result of this multi-disciplinary approach, the Lab concentrates of the structures that exist around the projects, particularly for analysing their outcomes. Hendrix describes this process as generating a 'service blueprint', which allows the lab to understand work and results when both are particularly experimental.
Project examples
There a broad range of media and technology projects that have emerged from the Lab. These span 'Automatic Video Annotation', 'Data for Good', social news games and personalised product experiences.
However, Hendrix highlights the Lab's newest project as one that demonstrates its approach and values. The Combine is an accelerator programme for students, faculty staff and affiliated entrepreneurs to generate start-up media or technology concepts and move quickly to commercialisation. A total of nine teams from five university campuses will run through a 'lean' development process for six months and have access to a $25,000 grant.
The NYC Media Lab also provides a three-month curriculum for those in the programme centred on market validation, customer intelligence and how to development a minimum viable product. They will also have and access to companies and industry mentors.
Hendrix says: "We really believe is working about that is that because we have this mentor pool from the member companies, we are able to connect up the teams with great mentors from the industry, and that sets it apart."
Following this phase, the start-ups will pitch to enter the incubation phase – and continue to develop their commercial offering.
The Combine is supported by New York City Economic Development Corporation, The Mayor's Office for Media and Entertainment and the NYC Media Lab's corporate membership.
To learn more about the NYC Media Lab – head over in this direction 
For some info on The Combine, then you need to be here…
CONTACT POINT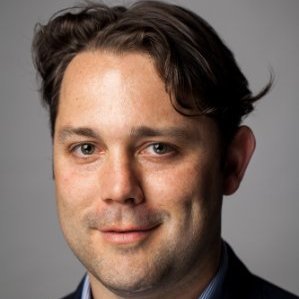 Justin Hendrix, executive director
Web: nycmedialab.org
Twitter: @justinhendrix
Tags:
augmented reality
cluster
data science
design
internet of things
multidisciplinary
open innovation
partnerships
personalisation
public-private innovation
USA
UX
virtual reality