Roularta Mediatech Accelerator: media for equity for advertising and media technology startups
The Belgian Roularta Media Group offers selected startups funding, hands-on business advice for the further development and marketing strategy of the start-up and media exposure in return for a share of 5% in their companies. Depending on the start-up, this may be either a convertible note or straight equity.
Roularta Media Group is a Belgian multimedia group that is the market leader in the field of radio and television, various types of magazines in Dutch and French, and local media in Flanders. RMG employs more than 2,000 people and generates combined revenues of 500 million euros.
In September 2016, they launched the Roularta Mediatech Accelerator out of the belief that organisations have to collaborate with each other to make innovation happen:
"We were standing on the sideline and we saw startups were coming into the market and they have problems to work together with the traditional media organisations," explains Erwin Danis, Director premedia. "And so we wanted to see how traditional media companies, also our own company, could join forces with innovative startups to reshape the future of the media."
The Mediatech Accelerator facilitates start-ups in the advertising and media technology field with Roularta's housing, infrastructure and technology, in return for a 5% stake in their companies. The link with Roularta is also believed to boost the startups' image and credibility through content management and storytelling.
Selecting the start-ups
The accelerator programme is aimed at start-ups that will contribute something to the future of media or advertising, or perhaps even completely rewrite it. Moreover, the start-up needs to be an already established business with a VAT number, some regular customers and a thought-through business plan. Its product should be robust and scalable in the sense that it could handle sudden and unexpected changes. It's not enough to have a good idea.
Roularta Media Group and Duval Union organise pitches to select the best start-ups. This gives start-ups a chance to present and promote their plans. The most important thing they are looking at is the quality of the business and the ambition of the presenters. Out of the fifty applications they received, twenty had been invited to pitch their company. Erwin Danis emphasises they were not looking for media-related companies specifically, "but fortunately out of the nine startups we selected, six happened to be working on topics that are of direct interest to our media group."
This allows them to develop some projects together as well. Look Live Media is working with sport clubs, asking people to make videos, they send them in and can win something and do a sort of final at the end of the season. With TillAlways that is developing new types of memorial ads online, they are looking at ways to also present these nicely in print in the newspaper. With neighbourhood social media app Hoplr they are exploring how they can get some of their regional content to the people and also get back content from them.
But non media-related companies are also interesting, according to Erwin Danis:
"A media company is a big boat and we should not only do things within our boat, but also do new business besides the boat, for example rescue vessels or launching a zodiac into the water. The zodiac can also be related to media, but it does not have to be. And so that's why we're looking for different kinds of startups."
Innovation process
After the startups have been selected, they are going into a program consisting among other things of weekly half-day mentor sessions and the possibility to organise brainstorm sessions with the mentors in case the startups have a specific question. The mentors are specialised in a variety of subjects relevant to the startups development, ranging from social media and lean marketing to legal issues.
Roularta Media Group joined forces with Duval Union, an ecosystem of innovative businesses which helps organisations to keep up to date with the new digital world we live in. They have more experience working with startups. Specifically, startups will be mentored by one of the accelerator's 6 Roularta professionals and 6 expert mentors. These are available to all the startups in the accelerator.
Following the 18-week long Accelerator programme, there will be a graduation day. On this day, as well as pitching, the 10 start-ups will have the opportunity to talk to Roularta Media Group, VCs and business angels about their possible next steps of mentoring.
Media for equity
Although more specialised accelerators might exist, the biggest benefit the Roularta Media Group has to offer startups is 25,000 euros of funding and media coverage. These advertising campaigns are meant to give the startups access to the public and the market, as they are generally at the beginning of their development and not well-known yet
Roularta is also offering advice on how best to approach the market and start-ups can make use of the media space on offer to increase their brand awareness. Together with a communications person at Roularta, the startups will elaborate a media plan for which they have access to all the channels that RMG disposes of, including television, radio, print and web.
How this will work exactly, remains to be seen as the first selection of startups is graduating in June and many of them have not yet reached the point where they are ready to start marketing their product. So far, the Mediatech Accelerator is above all helping the startups to focus their endeavours, says Erwin Danis: "The startups are working really generally. They have an idea, but the end target is not clear. Our main job is to find their end target and then they can work much better."
CONTACT POINT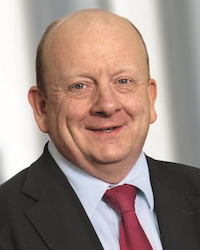 Erwin Danis, Director premedia, Roularta Media Group
Web: http://www.roulartamediatech.be/en
Twitter: @RMGmediatech
Tags:
accelerator
Belgium
business coaching
community journalism
funding
media for equity
media house
sports
startups