Wafana is the first fact-checking news agency in Germany specialising in content from social networks.
The digital fact-checking agency wafana helps newsrooms to verify user-generated content found on social media. User-generated content has become an integral part of journalistic reporting. Rare are the newsrooms that are not constantly monitoring several social media networks to find exciting stories from online users.
Nevertheless, many journalists shy away from publishing online content out of a fear of unknowingly spreading mis- or disinformation. Through interviews with over 20 German newsrooms, the wafana team found that most journalists feel they do not have sufficient knowledge to check the veracity of online content. This is why wafana provides practical online verification training for newsrooms in need: to teach them how to determine which social media posts are genuine and which are not.
Wafana is also currently developing the Social Listening Tool Crowdalyzer. This tool is designed to quickly find newsworthy eyewitness posts to provide newsrooms with original social media content that has not yet been reported in dozens of other publications. To protect journalists from deliberate online manipulation, it automatically checks whether posts have been published by a bot or a real user. Through an in-depth analysis of followers it also indicates current and future trends amongst a specific media brand's fans and followers, which will enable newsrooms to identify the topics that are best suited for their specific online target group.
Wafana is supported by Media Lab Bayern.
CONTACT POINT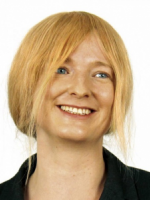 Johanna Wild, Co-founder, Wafana
Twitter: @Johanna_Wild
Web: wafana.de