Readefined (by Rewordly Inc.), is a plug-and-play, AI-powered deep content analytics platform that can measure, price around, and predict real attention for publishers.
Its algorithms can gauge with a high degree of probability if a reader was really paying attention to a page, how intensely, and where you lost them. Its predictive insights can suggest how to adjust an article before you even publish for increased success. Finally, it allows buyers and sellers of branded content to price around depth of engagement instead of clicks, enabling a premium for quality content while also guaranteeing buyers 100% ROI.
The team has won awards around digital innovation and has experience building and powering content platforms supporting over 500K users for global clients. Despite being only 6 months in, Readefined is on track to process over 20M reads/month by Fall, already winning technology recognition from IBM and The Globe & Mail.
CONTACT POINT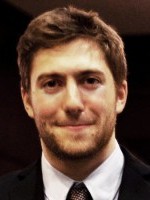 Mario Vasilescu, CEO and Co-Founder, Rewordly
LinkedIn: Mario Vasilescu
Web: Readefined.com