Ownpage allows news companies to show readers stories they're interested in and lets users build personalised newsletters.
Readers are confronted with a huge volume of content which makes it difficult to access the news that could be most interesting to them. Therefore, the way they consume news changes. Users mostly reach media websites via search engines, social networks or content aggregators driven by tech companies.
Against this background, Ownpage wants to restore the power to distribute their content back to the media. The researchers of the French start-up have developed a content suggestion engine. The idea: help content find its readers. Analysing the reading behaviour of the digital media, they propose a personalised selection of content different for each user. With its algorithm for personalisation Ownpage allows news companies to show readers stories based on their reading habits and what similar users are reading. Additionally, users can build personalised email newsletters.
Ownpage aims to give the distribution of content – that's increasingly in the hands of technology platforms – back to the media, by "allowing content to find its readers":
CONTACT POINT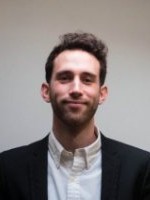 Martin Katchadourian, Business Developer Ownpage.
LinkedIn: Martin Katchadourian
Web: https://www.ownpage.fr
Tags:
algorithms
personalisation
software