Drone Journalism Lab: action research and innovation 
Nebraska-Lincoln's College of Journalism and Mass Communication's Drone Journalism Lab was established in 2011 with a remit to explore drones and journalism. It was prompted by a chance meeting between a man and a drone.
Founder Matt Waite's encounter with an X100 at a Digital Mapping Conference five years ago prompted him to realise the potential for drones and journalism to cover powerful stories. He also realised that students and journalists could benefit from real-world and open research into how UAVs could be developed used as a journalistic tool.
"I walked to the guy who was selling these things", Waite explains, "and I handed my wallet. I said 'I will take that one'. The guy laughed and gave me my wallet back. He said 'well, they cost about $65,000 dollars each. Oh, and by the way, they are completely illegal in the United States.'"
Nevertheless, Waite was unperturbed.
"I realised that journalists were going to use drones and they were going to be an important tool in a series of stories. But I could already see that this was going to cause problems. There were going to be new questions of privacy, ethics and training."
After pitching the concept of a Drone Lab to his Dean and Faculty and with funding from Knight Foundation, Waite recruited "talented students" and has since explored drone journalism, virtual reality, 3D mapping and UAV-generated data journalism.
New skills and new technologies
A key motivation for the Lab's work is to equip journalists and the wider industry with the skills and knowledge they'll need for future work. Waite suggests that drones being part of a  journalist's toolkit would need them to expand their knowledge and skills for situations they've never before encountered. Safety and aviation regulations are just two of these areas.
As the FAA's regulation prevent UAV use without a full pilot's licence,Waite explains: "I thought the Lab would be a good thing. It would be one of the first times that journalists could see a technology coming, be able to sit and figure out how we are going to use it, before we can use it."
Waite also suggests that there is scope for drones to move beyond simple video or image capture. Talking about a project at Nairobi dump Dandora with student Ben Kreimer (now a BuzzFeed Open Lab Fellow) and African SkyCam, where the team captured and mapped 3D virtual environments of the dump – where people live alongside the dump and scavenge a living from it – and overlaid story narratives.
"If you go to Ben's website you can actually find the 3D model for it. In a browser you can go there and suddenly your browser is the drone. You can fly around the dump and go see different parts. Because it is a digital file, you can annotate certain spots in the dump and you click on it and it takes you to a school that is right next to it, and a place where people live, and the Nairobi river, and another school on the other side of the dump."
This "first foray" into the world of mapping and 3D visualisation, prompted Waite to decide this "was the place where drones are going to be useful".
Regulation and Innovation
However, the Drone Journalism Lab has hit fundamental issues around its ability to both study innovation and innovate within their specific field: legislative frameworks. The Federal Aviation Authority's regulatory framework prevents individuals from flying drones for commercial activities with express authorisation. Waite himself went through a full pilot training programme, and is still waiting for sign off from the FAA to fly drones nine months later.
As such, the Lab's capacity to test drone platforms and create stories has been severely limited. Their response is to travel to parts of the world where they can innovate within the legal frameworks, and collaborate with local partners: "Our drones have flown in India, Turkey, Tanzania, Kenya and Dubai. We have been able to keep doing things through partnerships with other people, but none of it has been here in the U.S. because we cannot."
However, after gaining a pilot's licence, Waite is hopeful that more projects will be undertaken in the US.
"Now that we are very close to having permission to do this openly and legally in the United States, we have got a number of projects in the pipeline. We will be working with news organizations on stories, we will be working with entities on multimedia storytelling. We are going do some virtual reality, data mapping and things like that."
Recruitment
The main contributors to the Lab have been students within Nebraska-Lincoln's College of Journalism and Mass Communication, who have worked with Matt on a range of projects, and some of which have gone on to develop professional expertise beyond their degree. Ben Kreimer is a notable example.
Waite suggests that his Lab can benefit from a wide range of skills, but they element for any student engaging with the lab is curiosity.
"Above all else, I am looking for curious people. I am looking for the kind of curious person that gets interested in something and then just does not wanna stop working on it and does not like just leave it alone, they are not the kind of person who can just drop something and forget about it."
The Future
Within journalism, Waite suggests that drones will be used to capture images, video and be particularly interesting in break news situations. However, he's most excited about combining drone-drive data and journalism. Regulations permitting, he says "the imagination and innovation is going come from gathering data on environments and our communities – modelling that with other data on the ground and combining it into new and interesting things".
CONTACT POINT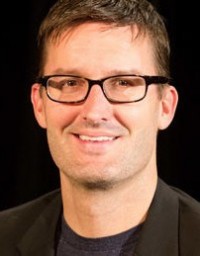 Professor Matt Waite, Founder, Drone Journalism Lab
Web: dronejournalismlab.org
Twitter:@mattwaite
Tags:
drone journalism
future skills
USA