Genscom is specialized in handling high volume segmented and personalized communication, both in the offline and online arenas.
Genscom handles the entire workflow from editorial input, personalized document composing up to and including optimised postal distribution for companies, associations, authorities and individuals.
Moreover, we challenge them to have their own customers and members produce their own publications. In doing this, we encourage bottom-up communication and enable various stakeholders to work together on one publication (many-to- many).
CONTACT POINT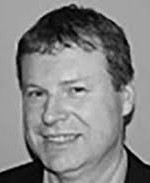 Stefaan Vanysacker, Co-founder and managing director, Genscom
LinkedIn: Stefaan Vanysacker
Web: https://www.genscom.be